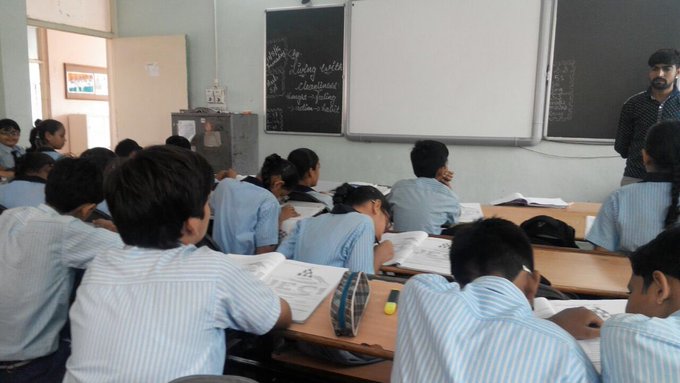 "Swachh Bharat Class" in HB Kapadia school Ahmbad
Japan Education Center in India Initiative
Our program is based on Japanese proven system which is taught as compulsory to all students from the time they go to education system. In others words, the process start with a child as little as 8 months when they go to play school and all the way to grade 12.

The purpose is to create contributory citizens and not complaining citizens which governs around qualities comprising of knowledge of safety, security, health, hygiene, conservation of energy, environment, segregation of waste management, social holistic responsibility. It is proven system very similar to Yoga which has been accepted by world over for health.

Japan Education Center in India (JECI) has brought the similar expertise in relation to cleanliness of minds which governs all factors of cleanliness in life. JECI is taking part in India's improvement.

Our program is perhaps the first of its kind which is offered to the schools as compulsory vocational habitual program which all students needs to learn throughout the school years.
via @rangdeindia
---
via swachhbharatapp October 21, 2016 at 07:51AM