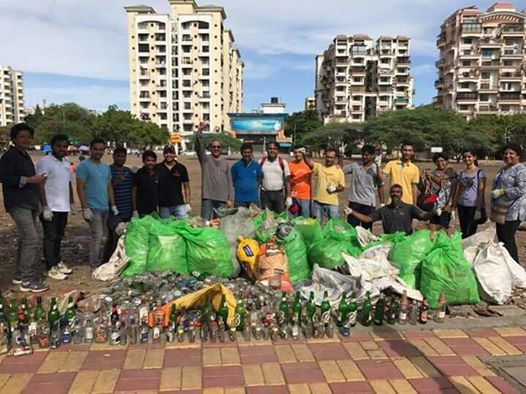 JOIN Puneri Abhimaan, Swachh Pune Nirmaan
7 AM – OCT 2 2017 – Anniversary Event
3rd Anniversary celebrations of Swachh Bharat Abhiyan. Recent success of Don Tass Swachh Pune Paryass gives us enough confidence to make it happen. This time we would like to rope in Schools Colleges to help us achieve this mass awareness drive …..we intend starting it on 02 September 2017 in a month long endeavour. Events line up ……

1) Awareness drives in campuses, street plays/ flash mob dances and poster painting competitions. Same would be used for spreading awareness in public places.

2. Spot fixes by active participation of Punekars. You select a spot near you and we will help you fix it.

3. Makeover of PMC run schools to give those kids a colourful and inviting environment to grow.

"Yeh Swachh Pune Abhiyan Nahi Abhimaan Hai"

P.S. / We do look forward to sponsorships from clubs and corporate CSRs. It would be only material support. No monetary support needed. We would love to have hands on ground, supporting this initiative.
---
via SwachhBharatApp September 05, 2017 at 10:23PM